Basilian Spirituality Center
Experience a sacred place of prayer, reflection, and hospitality in the Eastern Catholic tradition.
---
About the Spirituality Center
The Basilian Spirituality Center is more than physical space – it is a focus for spiritual renewal and refreshment to all seekers. The Center is a welcoming, sacred place of hospitality for individuals, groups, and organizations. There is opportunity for prayer, study, spiritual renewal, and refreshment to foster transformation through spiritual and holistic growth.
To register for any of the programs or for further information, please call 215-780-1227 or email at: basilcenter@stbasils.com
Programs at the Basilian Spirituality Center are made possible in part thanks to financial assistance from the Ukrainian Community Foundation of Philadelphia and Ukrainian Selfreliance Federal Credit Union.
Mission
The Basilian Spirituality Center is a ministry of the Sisters of the Order of Saint Basil the Great. Rooted in Eastern Christian Spirituality, the Center reflects Christ's praying, healing and life-giving presence to all God's people through its programs.
Upcoming Programs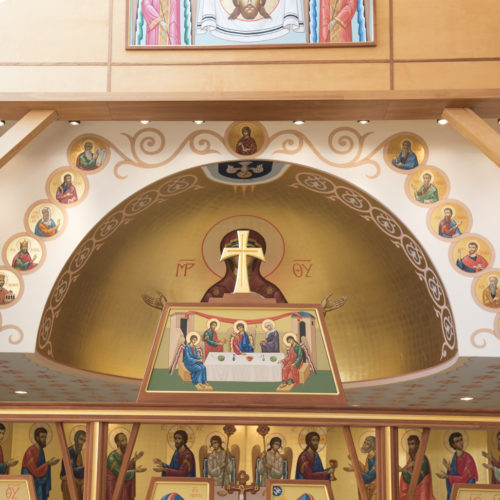 Format: Bring Your Own Lunch
The third course (12 hours, 2 Saturdays) of "The Mysteries" covers: The Mysteries and the Great Mysteries; Christ the Victor over Death; Christ, the Bread of Life; Christ, Healer of Souls and Bodies; Christ Builds Up the Kingdom; Christ Calls Us to Die in the World.
Participants are asked to bring their catechisms Christ Our Pascha and Inexhaustible Delights: The Holy Mysteries in the Byzantine Churches. In addition some books will be available for purchase.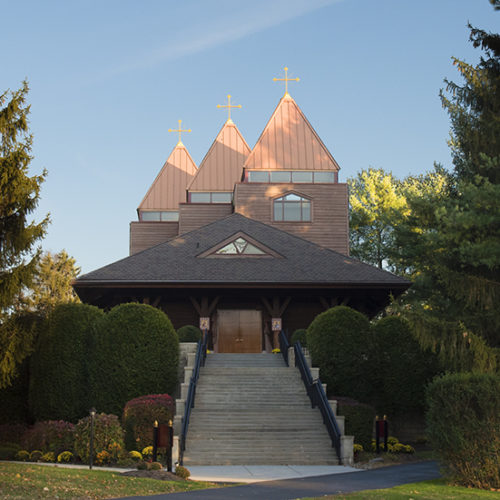 We invite you to enjoy food and conversation while touring the Center and learning about our Spring 2019 Program Schedule.
See Holy Trinity Chapel
Visit the Gift Shop
Tour conference rooms and other event spaces available to rent
Learn about all the Center has to offer