Basilian Spirituality Center
Experience a sacred place of prayer, reflection, and hospitality in the Eastern Catholic tradition.
---
About
The mission of the Basilian Spirituality Center is to bring Christ's praying, healing, and life-giving presence to all God's people through its programs. Rooted in Eastern Christian Spirituality, the Center was formed in 2000 as the first of its kind in the United States and remains committed to helping the Church breathe with both lungs—the East and the West.
The Center is a ministry of the Sisters of the Order of Saint Basil the Great, an international order of Eastern Catholic women consecrated to God. Saint Basil of Caesarea and his sister, Saint Macrina, founded the order in the fourth century.
In 1911 the Sisters came to the United States from their monastery in Yavoriv, Galicia to serve the Ukrainian Catholic community, especially orphans. After more than a century of apostolic work, the Center continues their tradition of Basilian hospitality for all who desire to grow closer to God through spiritual renewal.
Facilities
Conference rooms, classroom space, and event space
Gift shop
Library and archives
Sacred space for prayer and liturgy
Serene, wooded grounds
Staff

Director
Sean McLaughlin is an alumnus of Boston College (Master of Theological Studies) and Fordham University (BA, Philosophy). Sean and his wife are parishioners of Our Lady Help of Christians in Abington.
Upcoming Programs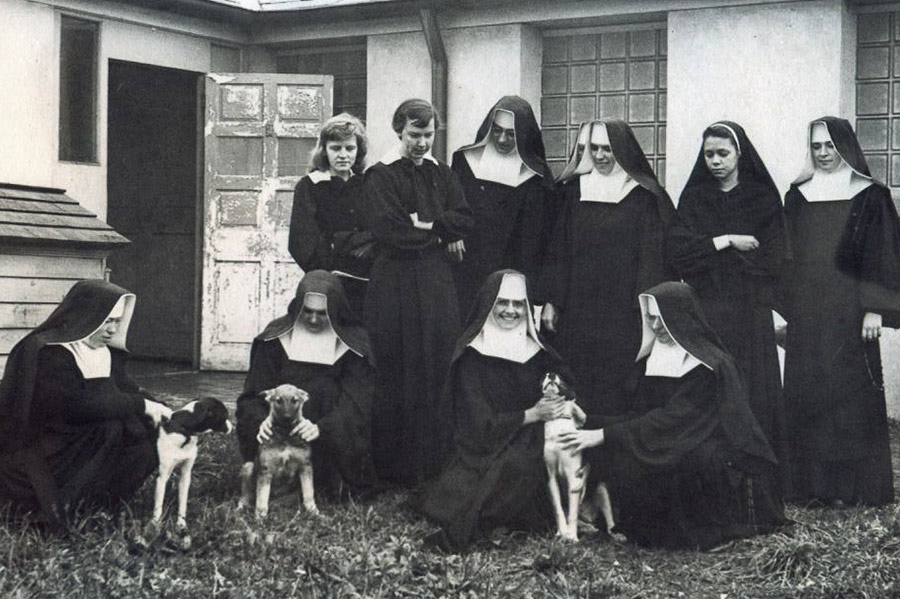 Hidden in plain sight next to Manor College and across from Saint Basil Academy stands the Motherhouse of the Basilian Sisters, an international order of consecrated women belonging to an ancient monastic tradition. For more than a century they have educated and served immigrants and others in need. How did they get there? Sisters will be in attendance to field questions after the talk, and we will also discuss the Byzantine icons that form a significant part of their spirituality.
Christianity was officially introduced to Ukraine in 988 when Vladimir the Great converted to the faith. More than a millennium later the Ukrainian Catholic Church may be found all over the world and is especially well-represented in the Philadelphia area. Fr. Ivan Kaszczak is a priest, historian, and author who will offer a reflection on the Church's history based in his scholarly research.