Programs
Join us at the Basilian Spirituality Center for an upcoming program.
---
Programs at the Basilian Spirituality Center are made possible in part thanks to financial assistance from the Ukrainian Community Foundation of Philadelphia and Ukrainian Selfreliance Federal Credit Union.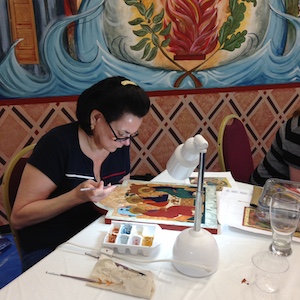 Icons are about prayer from start to finish – and beyond. During the workshop students will pray an icon into existence through a very disciplined process which is ancient and yet accessible. No prior experience is required and one need not have any drawing ability to write an icon. Peter Pearson has taught hundreds, perhaps thousands of folks over the past 25 years and is skilled in calling forth the best in his students. One needs only to be open, willing, and teachable. The students will work in acrylic paint and all supplies for the icon workshop will be provided and included in the workshop fee.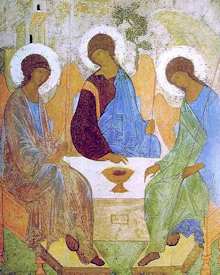 Who is God and why does God matter today? Skeptics attack belief in God as irrational or even worse, dangerous. How should Christians respond? How can we turn the tide of secularism and draw people back to God? In this six part film series, Bishop Robert Barron uses the insights of St. Augustine, St. Thomas Aquinas, and Pope Benedict XVI to uncover a clear yet sophisticated understanding of what we mean by "God". Who is God? Why does God matter? Participate in this series and you will not only learn the answers yourself, but you will discover how to share them with others – especially with those who no longer believe.