Programs
Join us at the Basilian Spirituality Center for an upcoming program.
---
Programs at the Basilian Spirituality Center are made possible in part thanks to financial assistance from the Ukrainian Community Foundation of Philadelphia and Ukrainian Selfreliance Federal Credit Union.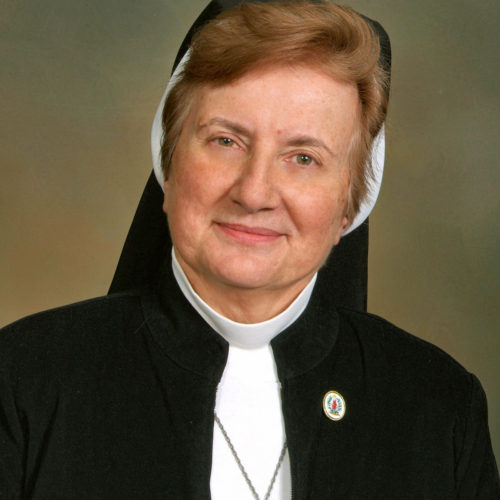 The third course (12 hours -2 Saturdays) "The Mysteries" covers: The Mysteries and the Great Mysteries; Christ the Victor over Death; Christ, the Bread of Life; Christ, Healer of Souls and Bodies; Christ Builds Up the Kingdom; Christ Calls Us to Die in the World.
Participants are asked to bring their catechisms Christ Our Pascha and Inexhaustible Delights: The Holy Mysteries in the Byzantine Churches (some books will be available for purchase).
In this Charcoal Art retreat, participants will learn how to create "personal art" that has rich layers of meaning by using a hands-on application of a unique art technique. They will be taught how to use a non-directive method of interpreting the image that emerges on paper in a way that accesses the spiritual world and ultimately deepens their relationship with God
SPECIAL INVITATION TO GALLERY EVENT
On Friday, November 30, from 6:00-8:30pm, Dr. Pace will host a free event at her gallery in Northeast Philadelphia (Assumption Peace House). The evening will include a video, a discussion about her art images, and introduction to the imaginative prayer technique she describes in her book. Space for the Gallery event is limited to 13 people
The Leadership Conference of Women Religious has published a book reflecting on the LCWR's experience with the six-year investigation by the Vatican's Congregation of the Doctrine of Faith (2009-2015). However Long the Night: Making Meaning in a Time of Crisis will be the focus of a presentation by Carol Zinn, SSJ, one of the authors of the book. Carol will share her insights on what the conference members learned about conflict and working through crisis situations.