News
D'Angelo selected as new Principal at Saint Basil Academy
---
Former administrator returns to lead academy
It will be a homecoming of sorts for Connie D'Angelo as she returns to Saint Basil Academy in Jenkintown as the new principal.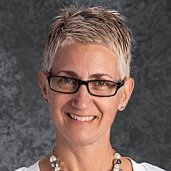 The veteran Catholic school educator who served from 2010-2012 as St. Basil's vice-principal was formally announced today (Monday, May 15) as the new leader of the Catholic all girls' college preparatory high school.  The appointment comes after an extensive search conducted in cooperation with Boston-based Partners in Mission School Leadership Search Solutions, a national search and recruiting firm, and the Saint Basil Academy Search Committee.
"On behalf of the search committee, I want to express the members' excitement about the hiring of Connie D'Angelo as the next principal of St. Basil Academy," said Christopher Bilotta, search committee chairman.  "Each of us on the committee firmly believe that Connie possesses the skills, experience, and most importantly, a full appreciation of the school's mission to lead the entire SBA community to a bright future."
D'Angelo has more than 18 years' experience as a Catholic teacher and administrator, and said she is blessed to have the opportunity to once again be a part of the Saint Basil Academy school community.  She has made a commitment to Catholic education, both professionally and personal, her entire life.
"It is a tremendous honor to return to Saint Basil Academy as principal.  I extend my deepest gratitude to the Sisters of Saint Basil, the search committee, and the SBA community for his opportunity," D'Angelo said.  "I look forward to being part of a devoted group of lay educators and Sisters who help to develop each young woman to her fullest potential."
Most recently, D'Angelo served as Dean of Student Affairs at nearby Mount St. Joseph Academy and has experience in the classroom spanning 12 years before moving into administrative leadership positions.
Sr. Dorothy Ann Busowski, OSBM, Provincial Superior of the Sisters of the Order of Saint Basil the Great, noted that D'Angelo's experience, enthusiasm for Catholic education and love of Saint Basil's made her a unanimous choice.
"After conducting a thorough and exhaustive national search, where the search committee considered many credible candidates, there was unanimous agreement that Connie was the right choice."  Sr. Dorothy Ann said.  "It was apparent to all of us that her love for the Academy and its culture, enthusiasm for Catholic education, and ability to nurture strong relationships will continue to build upon our schools' positive growth.  I welcome Connie with open arms and look forward to working together to establish SBA as the school of choice for our area's young women."
In the coming days, Saint Basil Academy school leadership will be announcing plans to more formally introduce its new principal to all constituents.  D'Angelo will start her new position effective July 1st.